Make sure that you have removed the protective sticker from the back of the heart sensor before you play Mightier.
Heart sensors work best with a full charge. Connect the sensor to the charger and charge for 1 hour before you play. You might also want to charge the heart sensor immediately after playing so that it will be ready to go the next time you need it. To charge, attach the heart sensor to the charging base. When attaching the charging base to the sensor, you should hear a click, and observe that it attaches firmly.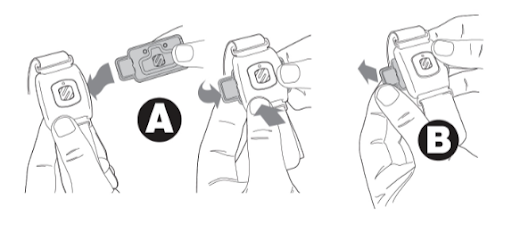 Make sure you are wearing it properly. It should be worn snugly on the non-dominant forearm or bicep, away from the wrist and elbow. Watch this short video with tips for wearing and adjusting the heart sensor.
When playing Mightier, children must wear a heart sensor and use a tablet.
Here is a list of some strategies that have worked for our players with sensory sensitivities.
Have a question, or running into trouble? Reach out to our Family Care Team. Our tech experts would be happy to help you.