Sure! Here's an overview.
Mightier players travel through colorful Mightier worlds and play games, finding, cooling and collecting hot lava creatures (called Lavalings) along the way. During game play, when players' heart rates increase, the on-screen heart monitor moves them into the red zone. When this happens, Lavalings appear on the screen, making games harder to play. Players can pause the game to cool down or play through the red zone while they bring their heart rate from the red zone into the blue zone (where the game gets easier again). Players earn snowflakes each time they cool down, which are used to chill and collect more and more Lavalings.
Let's dive in.

Gizmo is Mightier's guide who helps players connect to the heart sensor, choose games, explore the Mightier worlds and practice cooling down.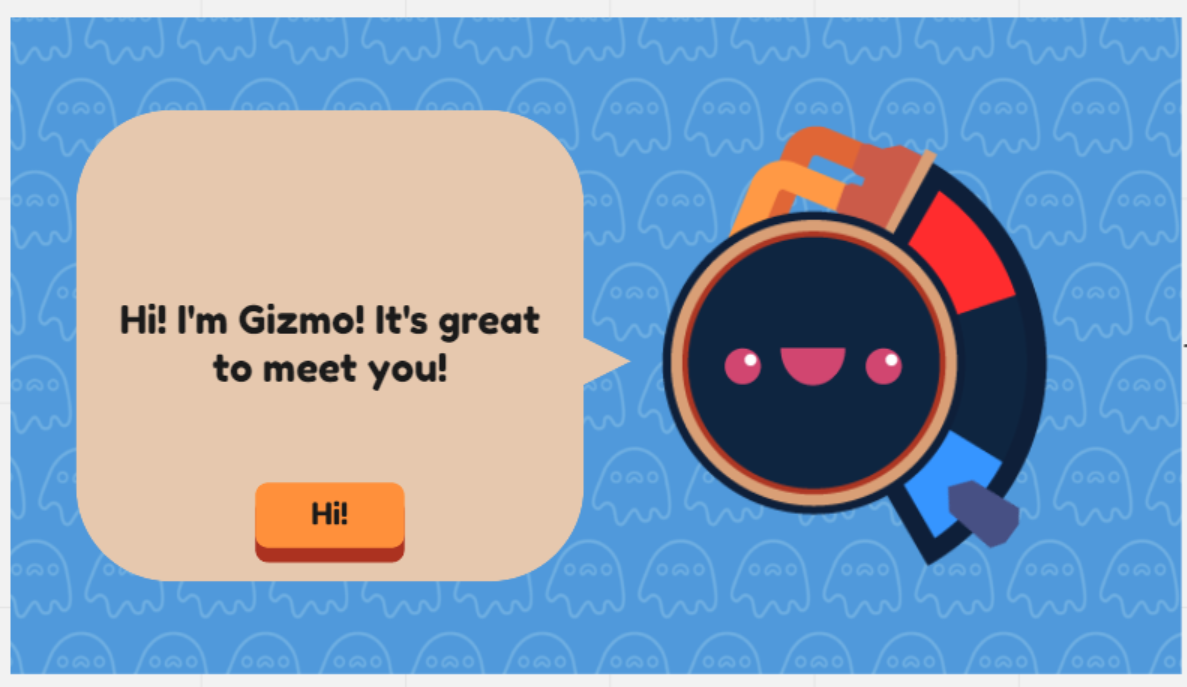 After signing in, players enter the home screen. Take a second to look around!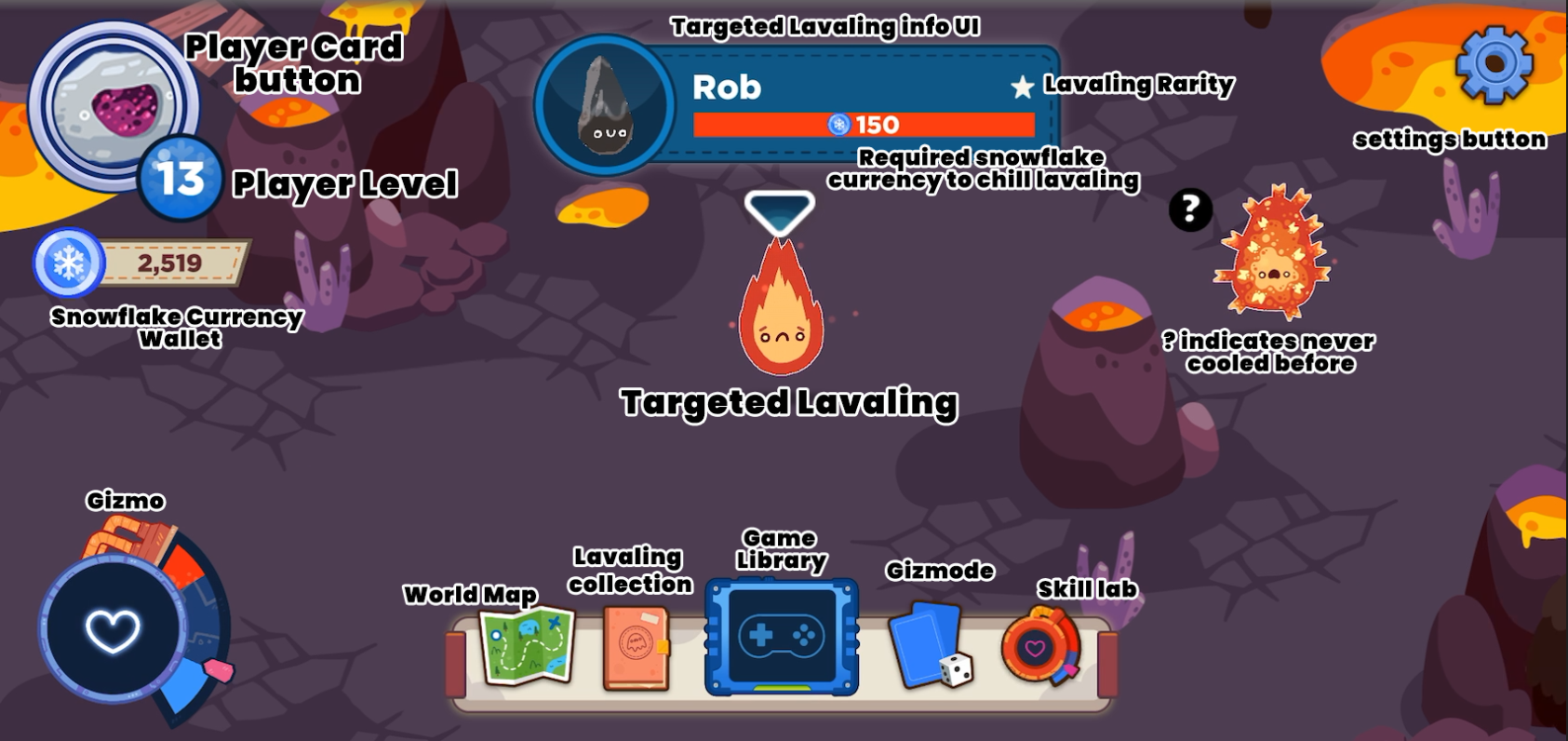 Tap the World Map on the bottom to check out six different, colorful Mightier worlds. Each world has fiery hot Lavalings in them, which kids can cool and collect. Kids can browse the different habitats and tap the World they'd like to explore that day. Below you'll see the many Lavalings in Green Valley, some of which are already chilled and captured! Silhouettes show the Lavalings that are still on the loose.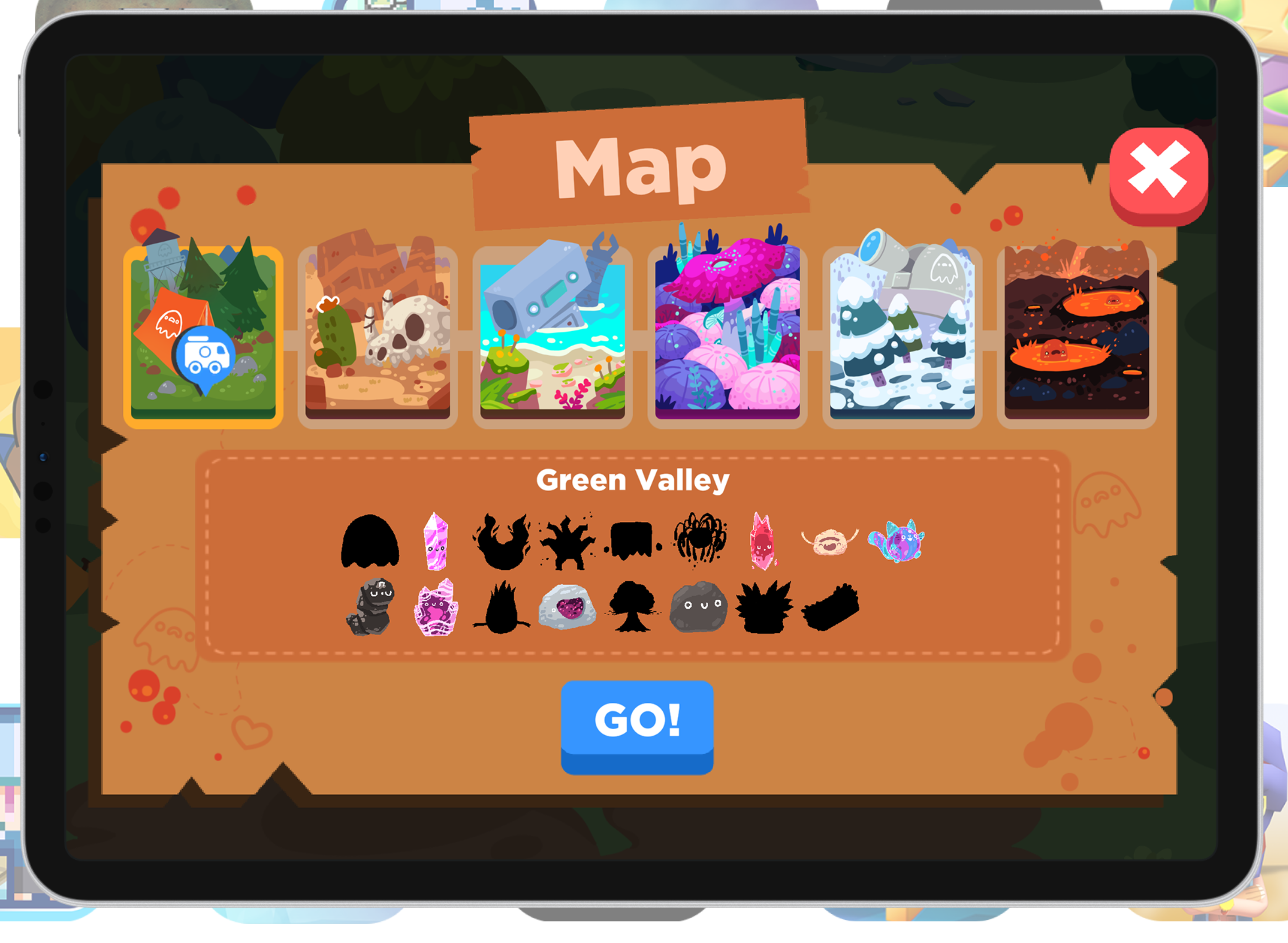 When you find a wild Lavaling, tap it to chill it and collect it. Chilling Lavalings requires snowflakes that kids earn as they play the games.
Playing Games
Tap the Game Library on the bottom of the home screen to choose any of our games to play.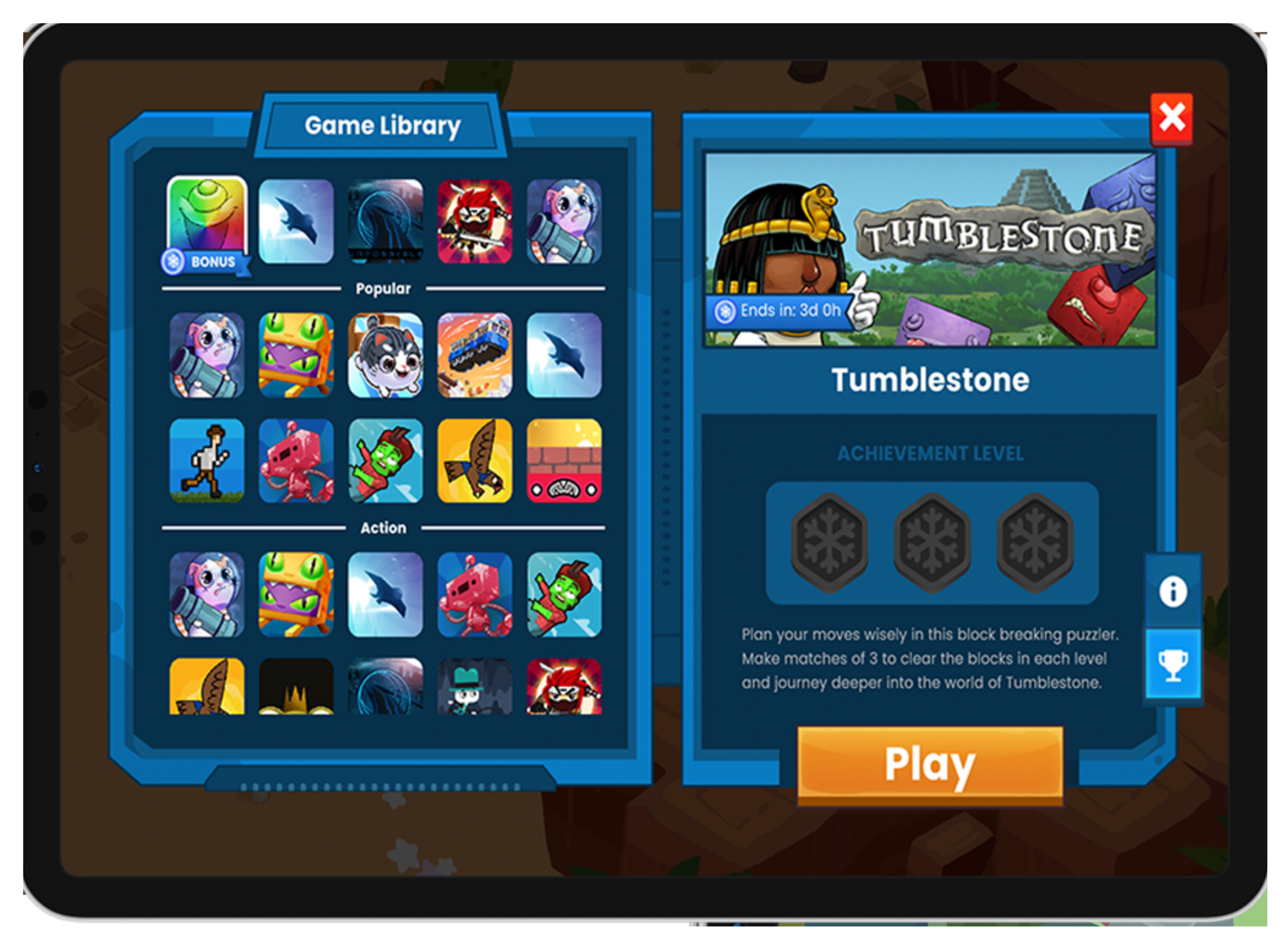 While playing a game, when a player's heart rate increases, Lavalings come out to interrupt the game. In order to keep playing easily, players need to bring their heart rate back down from the red to the blue.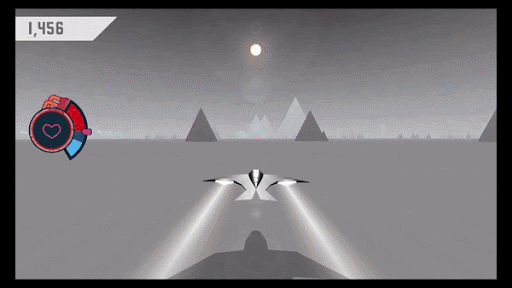 To bring their heart rate down, players can either use one of the four calming skills Mightier teaches them- or they can use any strategy that works for them! Some kids choose to pause the game as they cool down- to give them more time. Other kids keep playing as they use a calming skill on their own. Both are great!

Tap the Skills Lab (bottom right of the home screen) to change the calming skill that Gizmo demonstrates when kids pause the game and bring their heart rate down.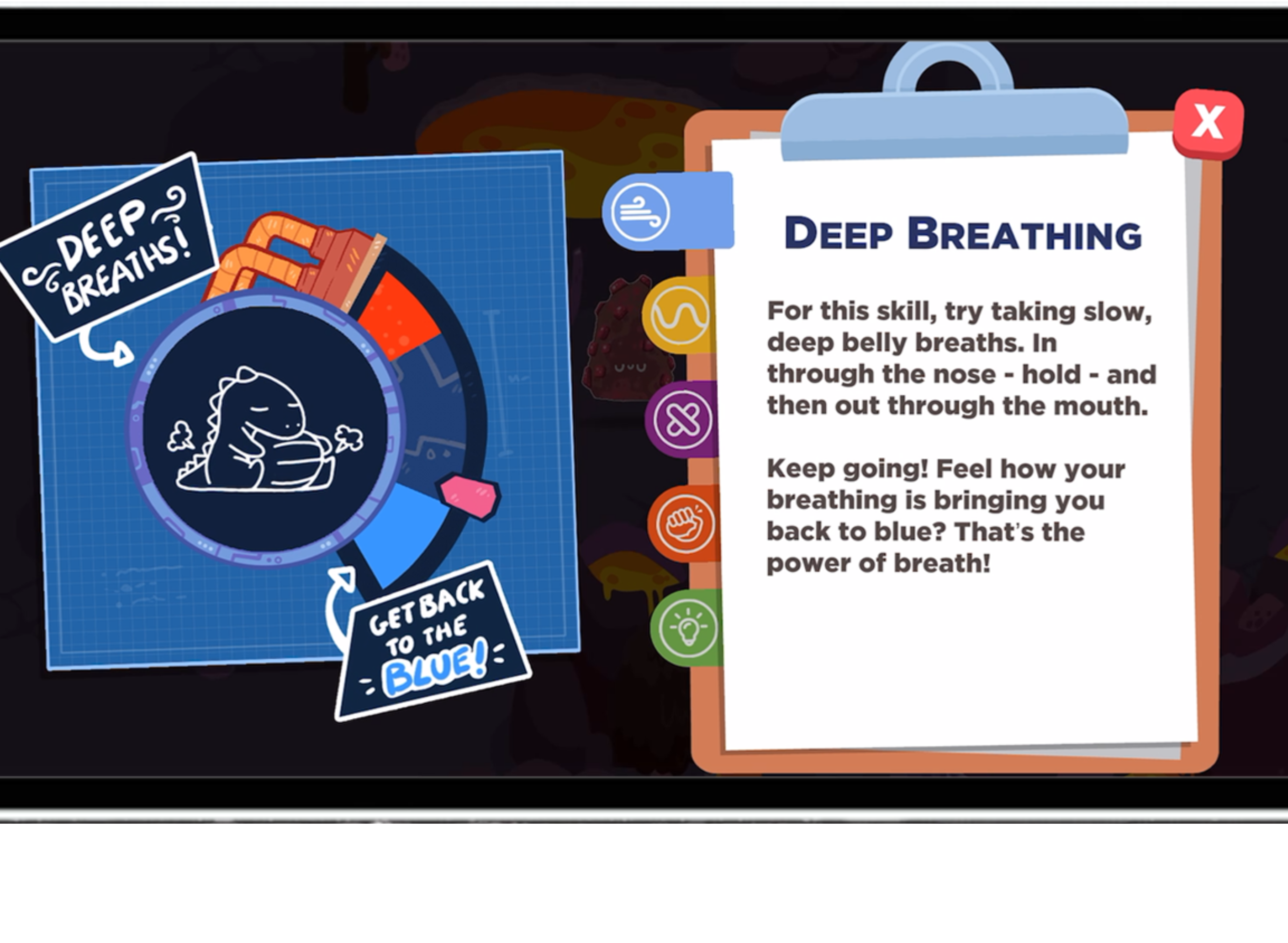 Every time a player cools down (whether they pause the game or keep playing), they'll earn snowflakes. Want to know how many snowflakes you have? Tap the snowflake currency wallet on the upper left in the home screen.
Cooling Lavalings
Players can go back to the home screen anytime. This is where to revisit the Game Library and pick a new game to play, and also where to find more Lavalings to chill and collect. Search for a hot Lavaling, then tap it to cool it!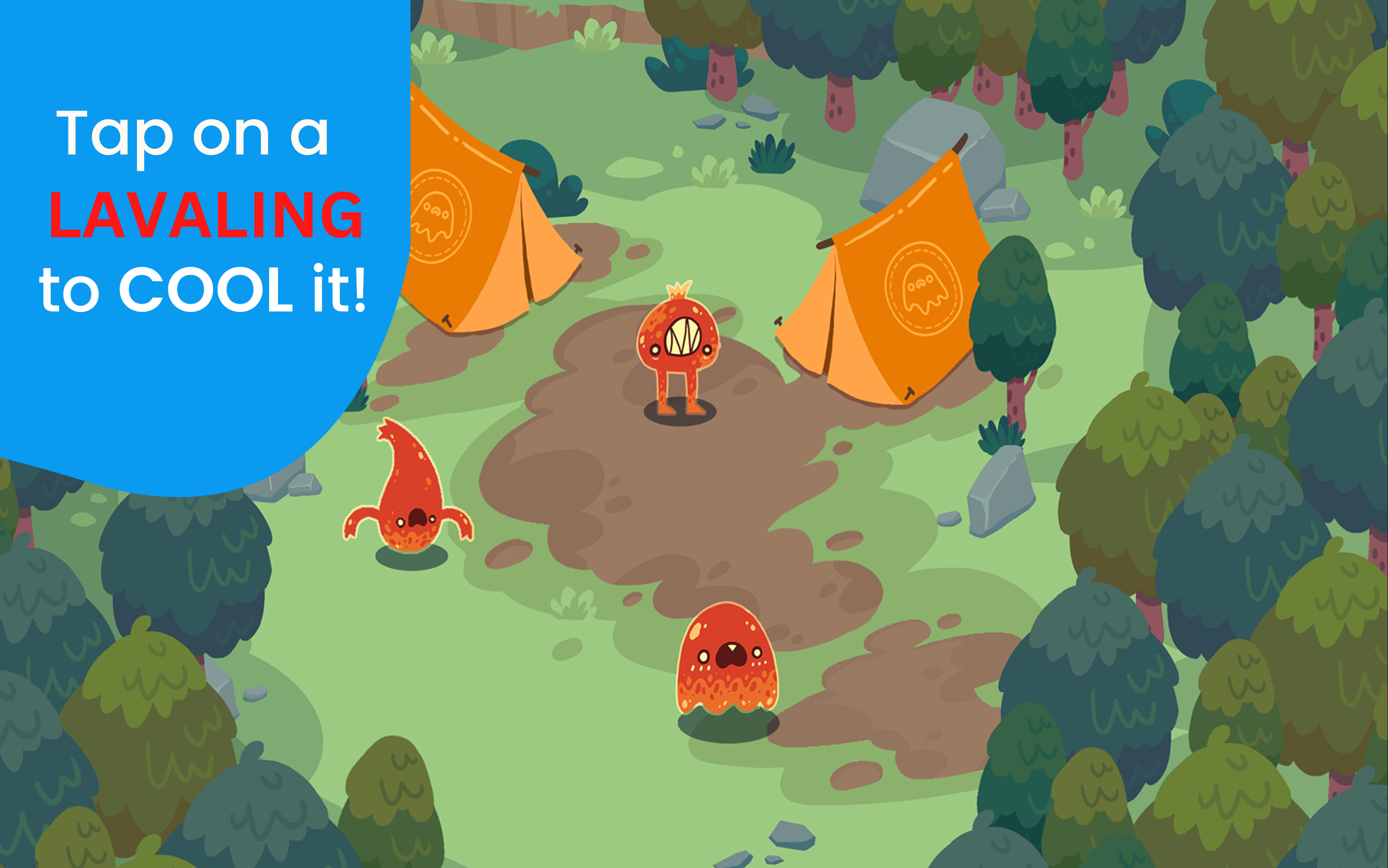 When a Lavaling is cooled, it transforms from hot lava into a cool rock so it can be collected. Then it gets recorded in the Lavaling Collection Book.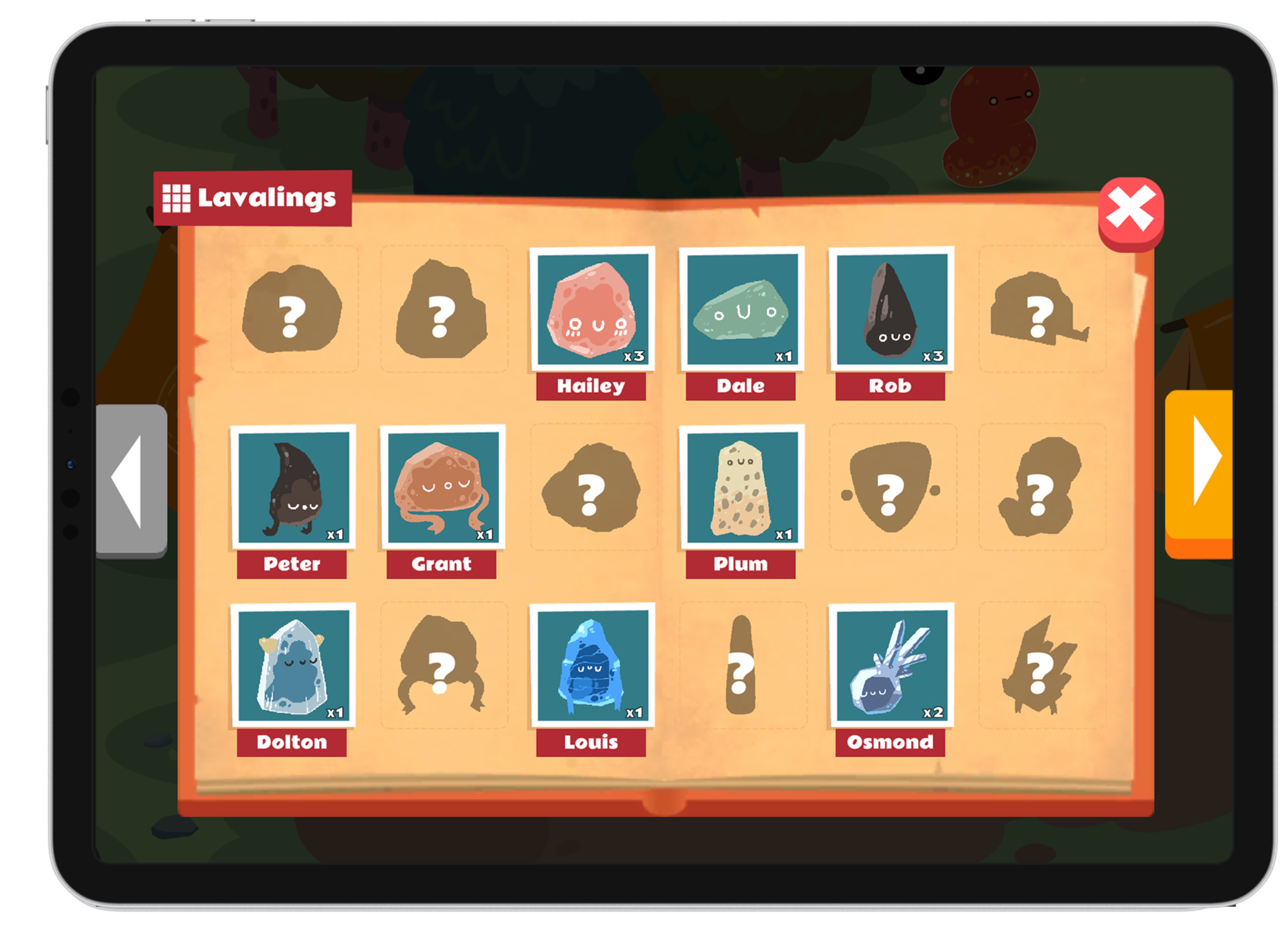 While playing, kids advance to higher "Player Levels" by moving through levels in the games, earning snowflakes and cooling their heart rate down. As they collect more and more Lavalings, they fill up their Lavaling Collection book.
Magmalings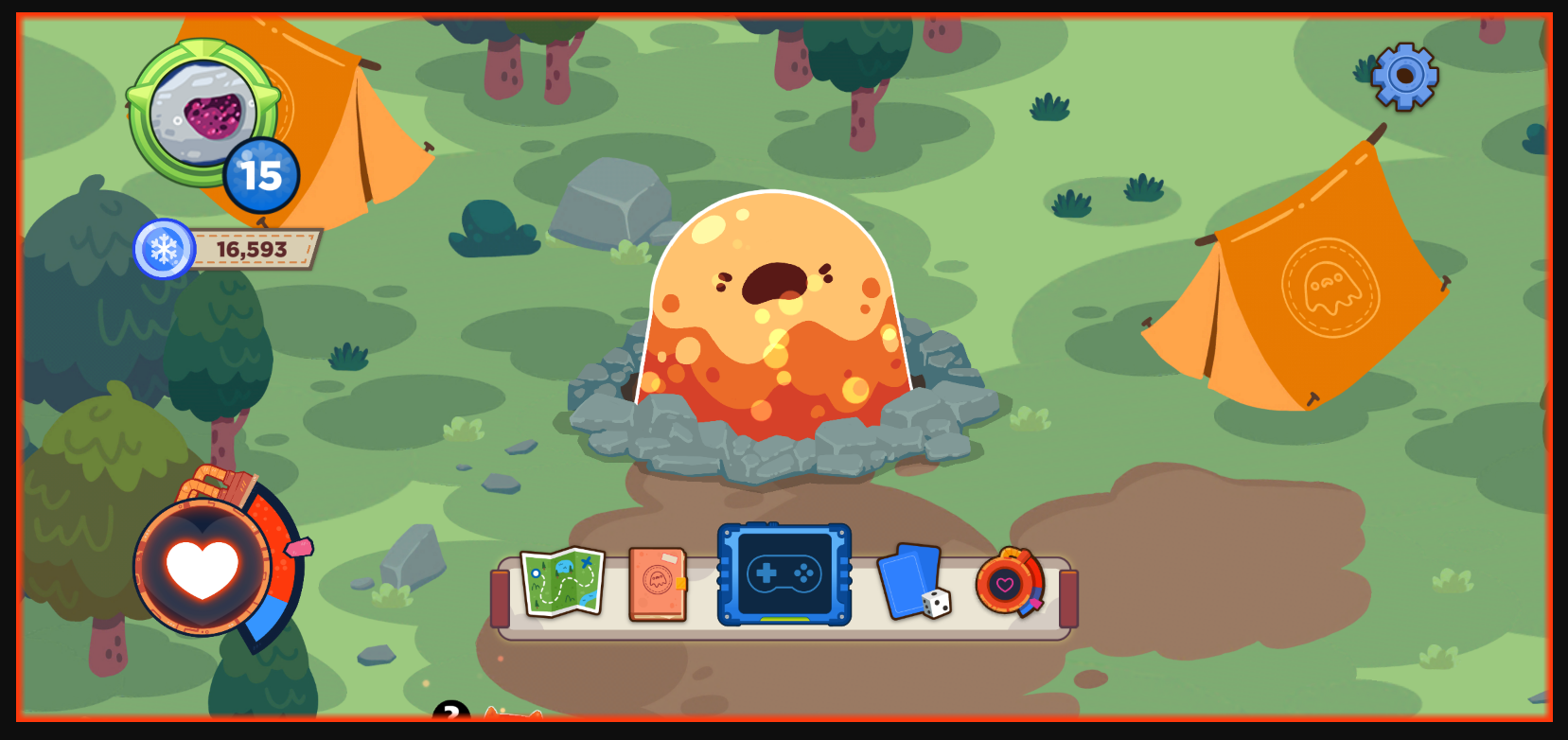 Magmalings are really big Lavalings that pop out of the ground. When you tap on a Magmaling, you get to practice one of four interactive skills with full-screen animations:
"Snake Game" (tracing the line)
"Pufferfish" (deep breathing)
Crossing the midline
Progressive muscle relaxation
Once you've finished the skill, the Magmaling cools down and goes back underground, and snowflakes pop out for you to collect. It will be back in a few minutes!
Have a quick look at how it all comes together.
What do all these Mightier terms mean?
Here are some of the "Mightier-isms" used in the game:
Player Card - Click the circle in the upper left corner of the main screen to display the Player Card. The Player Card shows your current Player Level and progress toward the next level.
Game Library - The Game Library is where all of the Mightier games are kept. Tap the Game Library for descriptions and trailers for each of the games, and to choose games to play. For in-depth information about of all of the Mightier games, including game tips and videos, here's our Game Directory.
Snowflakes - Players earn snowflakes as they play. Earning snowflakes gives players strength to cool Lavalings. The number of snowflakes earned is shown in the Snowflake Currency Wallet on the home screen (below the player card).
Medals - Players earn medals in individual games as they play. A medal measures how much time you've played a particular game and how many levels of it you've completed. At first you earn a Bronze medal, then Silver and then Gold. Once you've earned your first gold medal in a game, you can keep earning more gold medals in that game.
You can find more Mightier Vocabulary in the Parent App.
Have more questions?
Reach out to the Family Care Team with any questions or concerns as you and your player explore Mightier!